LifecycleStep Company Licenses
We will send you a license price that is just right for your specific organization
The value of LifecycleStep company licenses to your organization includes: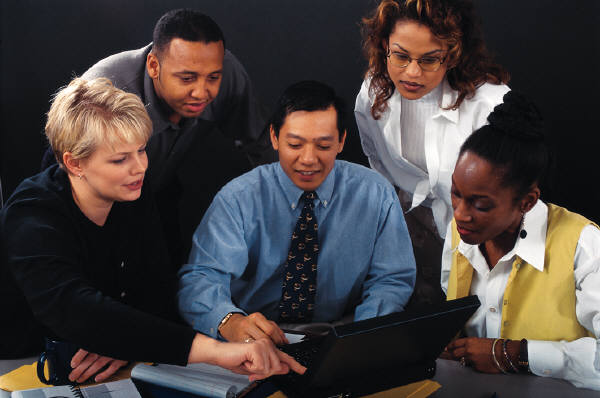 The licensed ability to utilize this world class LifecycleStep process at your company

Dozens of related templates

Shorter learning curve as team members go from project-to-project

Easy-to-follow processes for new and experienced project managers

Consistent processes and templates throughout your organization

Visio flowcharts to serve as convenient process visuals

A LifecycleStep license includes the content you see today, as well as all new and updated processes and templates in the future

$$$ - Much less expensive than developing a project lifecycle process on your own

$$$ - Discounts available for current TenStep customers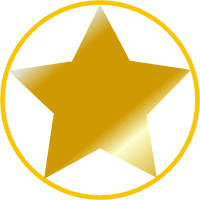 Purchase in confidence with our exclusive money-back guarantee.
Consider what you will get with an internal or external LifecycleStep company license.
| | | |
| --- | --- | --- |
| LifecycleStep Company Licenses | Internal | External |
| License to use LifecycleStep™ internally within your organization | | |
| Access to basic LifecycleStep™ Project Lifecycle Process | | |
| Access to supplemental pages | | |
| Access to LifecycleStep™ eBook (Word and PDF) | | |
| Access to LifecycleStep™ Schedule Library | | |
| Access to LifecycleStep™ Template Library | | |
| Access to LifecycleStep™ Flowchart Library | | |
| License to use on consulting engagements | | |
Valuable synergy and efficiency will be gained by having your entire organization adopt a common project lifecycle process on all projects. This helps the project manager, project team and the client organization better understand what is required to execute a project. As people move from team to team, and use the same process again, you will find that projects run smoother and require much less start-up time. In addition to the actual usage of the process on projects, the LifecycleStep™ Project Lifecycle Process™ can also be utilized as the foundation for a company-wide training program.
The value to the organization comes not only from the usage of the LifecycleStep process, but also from freeing up your resources from having to maintain and update the methodology in the future. Few organizations view the creation, update and maintenance of a project lifecycle methodology as one of their core business competencies. Using the LifecycleStep process allows your company to outsource the creation and ongoing maintenance of a methodology, allowing your people to work on providing value to your clients. Licensing of the LifecycleStep process is also much less expensive than having internal resources build and maintain an internal lifecycle process for your organization.
Buy this world-class project lifecycle methodology for your organization. You will need to answer the following questions to receive the correct license price quote.
How do you plan to use LifecycleStep?
Internal use? Your company obtains permission to utilize the material internally, but will not utilize the content outside your company.

External use? The license is for firms that will use the LifecycleStep methodology on outside projects, or as part of a for-profit business. This license would be appropriate for consulting firms, or independent consultants that would like a consistent process to manage customer projects, utilizing a branded methodology.

Maintain LifecycleStep name? You can modify the content but you will continue to refer to the content as "LifecycleStep".

Rebrand? This option gives you have the ability to modify the content in any way you like, including changing the name of the methodology. In this option, a firm could modify LifecycleStep, rename it, and use it as a value-added proprietary methodology. Recognition of the original LifecycleStep, Inc. copyright is still required, but the you may replace the trademarked LifecycleStep name. As you would expect, this option costs more than the previous option, but it can be very valuable to your company.
The size of the organization (project managers and team members) that will use LifecycleStep. This allows the license price for small organizations to be less than licenses for very large companies. Please include both project managers and project team members. These are not concurrent users, but the total number of staff members (project managers and team members). For instance, let's say you will use LifecycleStep in your development organization. Your development organization has 40 staff members (5 project managers and 35 additional team members). Your total user count for LifecycleStep is 40 people. Please note that there is a 10-person minimum for company licenses. For example, an organization with one project manager and 6 team members must purchase a 10-person license.

Would you like to install LifecycleStep on your own Intranet as the foundation for a project lifecycle portal? TenStep, Inc. has a product called PortalStep LS that allows you to do this. If you would like more information about PortalStep LS, check the appropriate box on the request form below.
All licensing options include continued use of all LifecycleStep updates, as the methodology expands and evolves, including new processes, templates and other content. Licensing also allows you to make specific requests for updates to the methodology in areas of interest to your company. Click here to preview a draft copy of a LifecycleStep Company License.
Please complete the request form below. After you complete the form, the information will be submitted to TenStep, Inc. In most cases, a price will be returned within 24 hours. If additional information or discussion is needed, it will be asked for at that time. You can also send questions directly to admin@TenStep.com.
---
Product info: project management, project lifecycle, analysis phase, , design phase, lifecycle design, construct phase, test phase, implementation phase, project lifecycle consulting, project lifecycle methodology, Agile